A well-designed urban landscape can create a positive impact on the community. Urban landscaping can promote recreational opportunities and provide a place for residents to socialize and relax.
It can also promote health and wellness. Studies have shown that spending time in nature can lead to better physical and mental health.
Urban Landscaping
Bringing people together is a primary goal of urban landscape design. It uses the talents of architects, surveyors, horticulturalists and conservationists to create spaces that solve a problem, enhance the surroundings and improve or maintain natural ecosystems.
While this may seem like an impossible task, there are many benefits to creating a beautiful and functional city landscape. In addition to making a positive impression on visitors, it can also help residents and employees connect with each other, their environment, and their community.
One way that urban landscaping can bring people together is through community gardens. These communal gardens provide residents with a place to work, grow vegetables and learn about farming.
These gardens can be beneficial to individuals in a variety of ways, including improving their quality of life, increasing their home value and general well-being. They can also help educate children about gardening and wildlife. Adding these green areas to urban environments can be an easy and inexpensive way to increase community involvement and improve quality of life.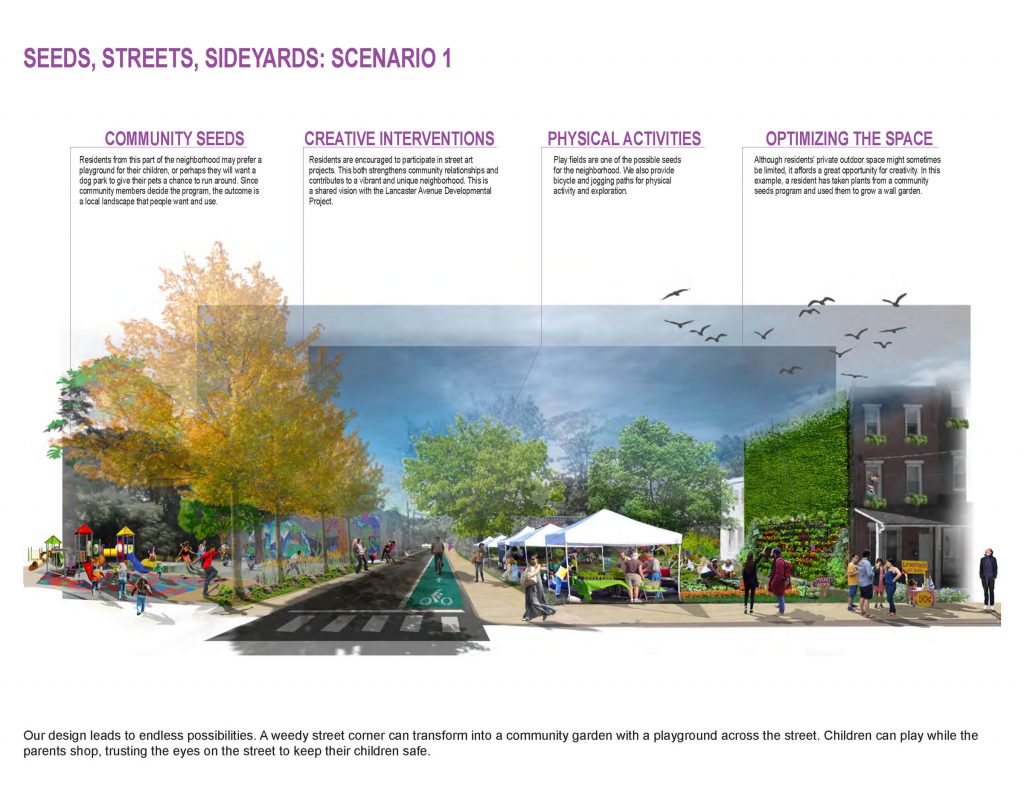 Community Gardens
Throughout urban areas, community gardens are turning empty lots into green spaces that increase biodiversity and provide opportunities for people to get outdoors. They also help to improve health and wellbeing by improving food access, reducing environmental hazards and creating a healthier and more sustainable environment.
Whether they grow flowers, vegetables or fruit trees, many gardeners share a love of gardening and a desire to make their communities better places to live. They also promote social cohesion and help to strengthen the bonds of a community through activities that promote communication, education and sharing of knowledge.
Successful community gardens are built and sustained through contributions of time, talent and resources from the communities in which they are located. This means that garden leaders must be willing to reach out and build relationships with individuals, associations and businesses in the area.
Green Roofs
Green roofs are a great way to promote health and well-being, as well as biodiversity. They can reduce urban heat islands, encourage a diverse ecosystem and provide habitats for insects and birds.
In addition, green roofs are an excellent sound barrier, absorbing noise that would otherwise be transmitted into a building or outside, which can make for a more tranquil environment. This is especially appealing for people in urban areas, such as hospitals and schools, who can benefit from a relaxing environment that helps them to sleep and feel better.
Currently, green roofs are being implemented in many cities around the world. They have gained a following among city leaders and authorities, who are seeking to promote green spaces and improve the environmental quality of their communities.
Water Features
Water features aren't just aesthetic; they offer a range of benefits to homeowners and businesses alike. These features can improve mental health, enhance a property's curb appeal, and make your landscape more Eco-friendly.
Flowing water is soothing to the mind and body, reducing stress and encouraging relaxation. It can also help to purify the air, which can be beneficial if you live in a city with lots of traffic.
Landscaping professionals often install water features to complement a home's exterior or to bring interest to a backyard retreat. They come in a variety of sizes and shapes and are easy to maintain.
Some people prefer a natural pool that's built using a flexible liner and submersible pump, while others prefer a more upscale water feature like a pond or fountain. Regardless of your preferences, water features are an excellent addition to your landscaping and will enhance your property value.